liebe zu dritt
posts displayed by tag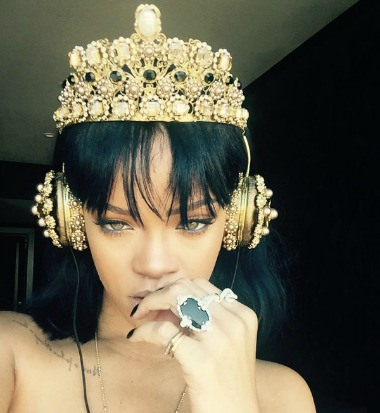 jan 30 2016
Playlist
13 sur 13. Au programme de notre playlist Casque d'or cette semaine, des Brésiliens, un duo allemand, un DJ new-yorkais, une pianiste de Georgie, un contrebassiste d'Alep, des rockers gallois, des petits princes du sample, du vintage et du contemporain. Ecoutez cette playlist de 13 pépites, ça porte chance. 
1- James Cole Pablo "Cristofori's Theme" (2015)
2- Stereo Total "Liebe zu Dritt" (2001)
3- Al Stewart "Year of the Cat" (1976)
4- Seu Pereira E Musa Caliente "Tomara Que Suba" (2015)
5- Mounika. "Marie Laforêt/Tu fais semblant" (2014)
6- Frankie Knuckles "Your Love" (1987)
7- Mary Lou Williams ft. Leon Thomas "Chief Natoma From Tacoma" (1973)
8- Mr Raoul K "Sene Kela" (2014)
9- Crazy Cavan & The Rytthm Rockers "Citizen Zombie" (2003)
10- Frustration  "Dying City" (2013).
11- Afro Latin Vintage Orchestra "Oldskool Trip" (2011)
12- Nhan Solo "Tell You" (2015)
13-François Rabbath  "Horda" (1990).
Casque couronne Dolce&Gabbana, 8200 € (en rupture de stock depuis que Rihanna l'a porté sur ce selfie).
Playlist ezik : Casque d'or #43
Playlist ezik : Casque d'or #43